About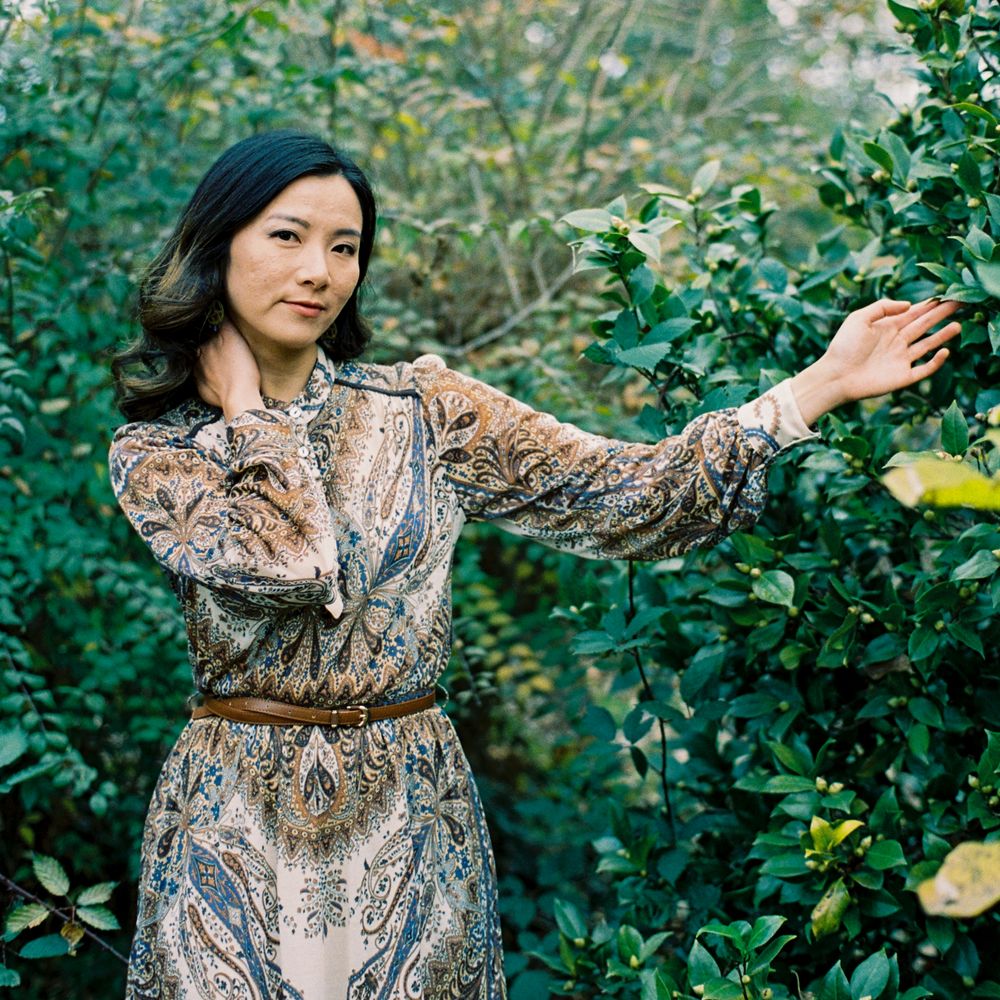 Kim Yang is a Taiwanese-Australian singer-songwriter, her ethereal voice, evocative lyrics and soothing instrument fingerpicking capture the attention of passers-by.
Inspired by musicians like Sarah McLachlan, Joni Mitchell, Eva Cassidy and Bon Iver, Kim's music is an eclectic blend of folk, pop and blues. Her songs speak from her experiences as a partner, a daughter, a traveller and an insecure soul.  With Kim's ethereal blend of sounds, she creates music that balances delicately between vulnerability and power. With the release of her debut EP Ocean of Mind in 2019, she has immediately established herself as an artist to watch.
Since developing a passion for music at an early age, Kim has shared her voice everywhere from intimate bookshops to national television. In 2016, driven by a desire to share her stories with the world, Kim picked up her ukulele and guitar and started writing songs. She stepped out of her bedroom and into the streets, markets and cafes of Canberra. Since then she has collaborated with renowned local artists and played at major venues in Canberra, around Australia and overseas.
"I used to be a shy person. I buried my feelings and refused to open up to others. But music and songwriting have helped me express myself. My mission is to encourage all people to be comfortable with themselves, and to be confident enough to embrace their passions and share their stories. Once you do you will find that your stories and experiences resonate with many others. After all, you are not alone" (Kim Yang)
Since 2019 Kim played festival gigs at the National Folk Festival, Enlighten Festival and Floriade, and released her debut EP Ocean of Mind, she then went on tour in major Australian cities after a sold-out EP launch show. In 2020, despite the global pandemic, Kim released a bushfire tribute Garden of Eden and a hopeful anthem Dominoes, which were aired and premiered on triple j Roots N All.
Kim recently performed at Sydney Folk Festival, National Folk Festival, Stage 88 Australia Day Concert, Carole King's Tapestry Concert, TedxCanberra Women: Fearless, and sold out her headline shows. She supported ARIA and APRA-awarded artists Josh Pyke, Ben Lee, Kate Ceberano, Katie Noonan and Steve Kilbey on their tours.
In 2021 Kim released her 2nd EP 'Brave', a project that was partially funded by artsACT. In 2022 Kim released her first live digital album 'Live at Smith's Alternative', which showcases her fellow musicians in a live band setting.

Besides her solo project, Kim lent her voice to various musicians/groups such as indie-blues band Muddy Wolfe, psychedelic rock band Iboga Gazebo and folk/country singer-songwriter Fred Smith.

"Kim Yang is an outstanding singer/songwriter who bridges cultures with songs about her experiences in both Taiwan and Australia. Kim made her first appearance at the National Folk Festival in 2019 exciting and engaging audiences with her fresh and honest style. I'm sure this will be the first of many."
- Pam Merrigan, Artistic Director, National Folk Festival -
"Kim Yang creates music for the soul. With her ethereal blend of sounds, she creates music that balances delicately between vulnerability and power. It feels simultaneously grounded and exploratory; it's rooted in acoustic folk, but reaches far wider..."
- Happy Mag, Sydney -
"Breathe taking; I felt like Kim had grabbed me by the hand and carried me through an amazing secret garden. There is a stillness in this much like walking through a forest, aware of how small we are in comparison to nature. It's humbling. Kim Yang is a force of nature, and she humbles me." - Nkechi Anele, Triple J -
"It's a little smoky, a little sweet - perhaps reminiscent of the great Tracy Chapman – and has a clarity that ensures you won't miss a word she sings"
- Double J - 

"Kim Yang is an artist with international quality, her music is just absolutely stunning."
- Drive, ABC Radio Canberra - 

"Kim's clear tones hit you from the very first note she sings. Her voice reminds me of the timbre of Eva Cassidy mixed with the breathiness of Sarah McLachlan. In a word, beautiful."
- BMA Magazine -